Skilled marketers understand the benefits of connecting with their audience and are constantly exploring various channels, the most emerging one being video streaming technology. With technological advancements, video streaming is becoming a powerful tool for brand marketers. It allows entrepreneurs to increase not only their exposure but their revenue too. 
Video streaming platforms are also more available today than in previous years. If you have been wondering why leveraging video streaming technology for your business is worth it, read on to find out.
Video Content Is All the Rage in Today's Age
Many people are falling in love with video streaming more than ever before. The modern era mainly prefers this approach, and brands that understand these trends reap many benefits. This makes it an effective way of reaching new audiences, which can't be reached using other mediums.
Over recent years, streaming has taken over other approaches like reading blogs. One of the reasons for the growth is that social media channels such as Instagram and Facebook favor video content. Watching instructional videos that are readily available are more impactful..
Most Engaging Form of Content
One thing that sets video streaming technology apart from other marketing strategies is that it's more engaging. Video broadcasting enables you to engage with your audience at greater levels. You can create a Q&A session to foster a personal connection with your audience. Through this, you can also understand your audience better. For example, you might notice that some videos attract higher audiences than others, which means they are more exciting and helpful. You can also ask the viewers' opinions about your video content and what they would like to see from time to time.
It Has the Potential to Reach a Greater Audience
Video streaming, unlike a physical gathering, has the potential to reach a vast audience. You can invite as many people as you wish. This also gets rid of location barriers since a person can stream from anywhere your platform allows. The only limitation you can get is streaming capacity since servers are different. You have the option of using a server with a greater capacity to reach a wider audience.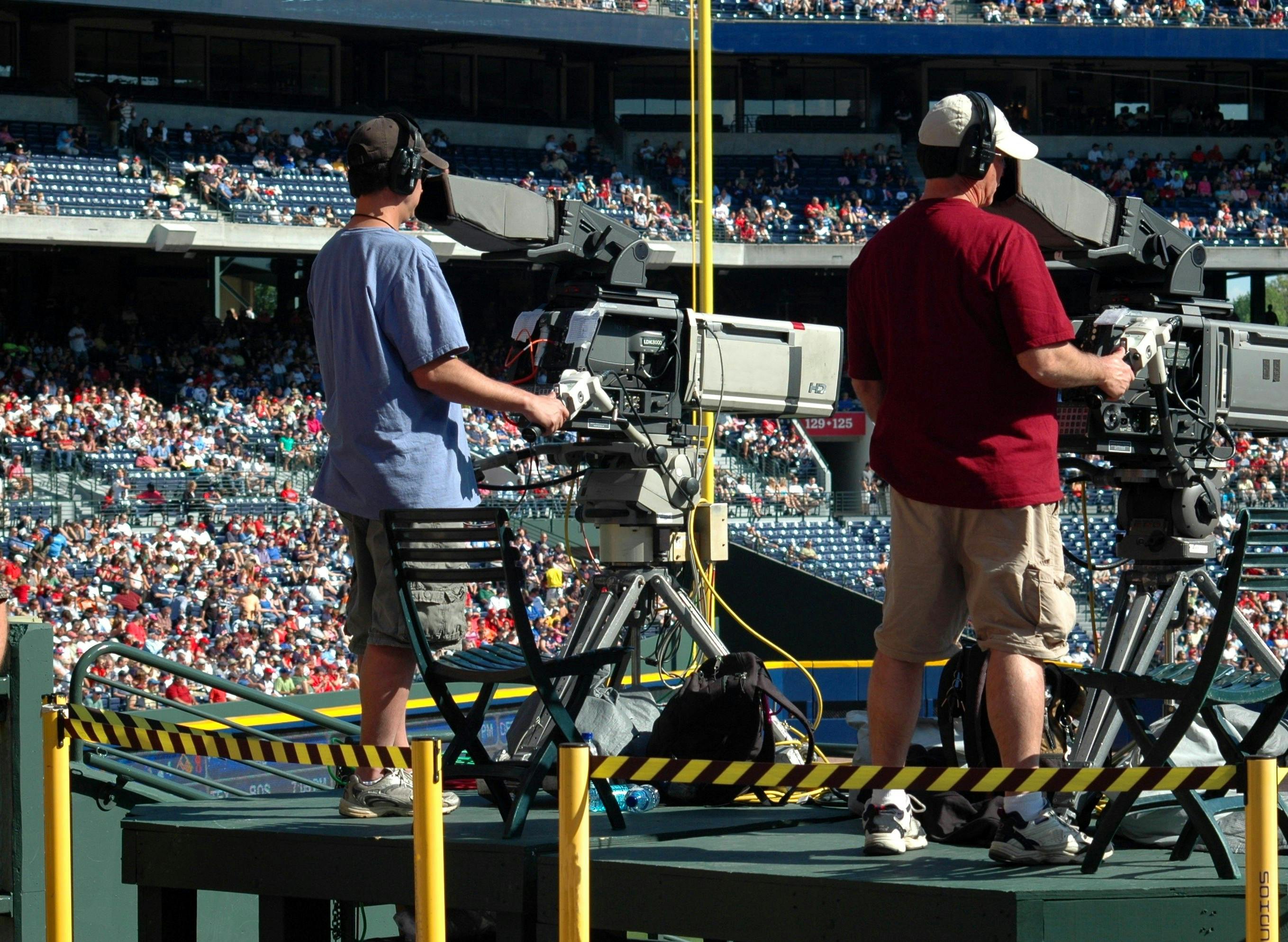 Video streaming is more accessible. Your audience doesn't need to be tech gurus to watch your video. They only need an internet connection, computer, and an internet connection.
Provides An Interactive Experience
Video streaming allows you to interact with your viewers. You can let them ask questions and respond to them quickly. The fast feedback gives viewers a feeling of connection with the brand, which creates a bond and even trust. It can never be compared to other forms of marketing, such as reading a blog.
Additionally, a video can make customers stop whatever they are doing to view it, making it a great way to grab attention. Some platforms also allow viewers to interact among themselves, where they can have meaningful discussions.
Offers Opportunity for Revenue Generation
You might be wondering whether it's possible to create revenue through video streaming. Fortunately, you can. Video streaming platforms like YouSat offer an excellent opportunity for brands looking for ways of generating extra income through social platforms. However, to create meaningful revenue, you need to create a consistent viewer base. The amount of income you can make through streaming is variable, according to the effort you put in and the kind of content you have. Below are some of the ways you can generate revenue through this approach
Promote Your Brand's Products
Fans will be delighted to purchase products from their favorite brands, and for you, this is a chance to make money. Be it t-shirts, mugs, or anything you can think of, and you can generate revenue. These products don't need to be physical objects. They can also be downloadable assets. Just offer what you have for clients to make purchases.
You can build partnerships with sponsors willing to promote your video, while you mention their brand in return. This is an organic approach that is also popular in radio and tv advertisements. After building some notoriety,  other brands may reach out to collaborate. Otherwise,  it's on you to pitch a collaboration with them.
Charge The Audience on A Pay-Per-View Basis
This approach will work if you have an audience that is willing and able to pay. This model means that someone has to pay to get access to watch the video.
You can use a single monetization model or even a combination of a few. Just weigh your business needs and goals to determine the best.
There Are a Plethora of Verticals You Can Opt For
When it comes to streaming platforms, you have the chance to choose the one you prefer. This will be dependent on both your short and long-term goals and all the features you require. When choosing a platform, the first thing you should consider is the target audience. This helps you in tailoring content that is of interest to them. Research on your competitors as well. Which platforms do they use? What is their monetization strategy? Also, it's good to note that different platforms charge different prices for their services. Others don't charge anything for their services. Take your time to choose the most suitable platform and create valuable content that will interest your target group.
You may also consider the features the platform offers. Some video streaming platforms offer video content management and video hosting tools at the very basic. Others also offer monetization and analytics tools. You also need to check out aspects like privacy, customization, authorization, and platform security before adopting it.
Some platforms also provide metrics such as engagement, viewer numbers, and the behavior of the audience. You can use this information to make key decisions towards improving viewers' experience. They also offer customer support whenever you experience issues. It can be challenging to troubleshoot streaming problems, especially when you are not used to it.
It Is Cost-Effective
You can opt for several mediums when you want to sell your name or that of your enterprise out there. Some are very expensive to use and operate. It would help if you ensured that the channel you use has a greater ROI (return on investment); otherwise, it will be of no use. Video streaming is very cost-effective. All you need is a reliable internet connection and audio and video equipment.
It Creates Trust Among the Audience
Video streaming is quite effective in creating trust among your audience. As you communicate with them directly, it creates a sense of authenticity. Some people usually feel like written information is scripted and prefer seeing action. Video streaming can help brands win the trust of their audience, which results in better sales when you promote your products or services. This also increases client retention and loyalty.
Additionally, most customers care a lot about brand transparency. They want to know how their favorite brand does things behind their curtains. Video streaming technology makes it easy for brands to let customers know a little bit of their behind-the-scenes. For example, you can take them on a company tour, introduce your staff and even show your latest product.
Video streaming offers endless opportunities to businesses and individuals when it comes to marketing. If you are not using it for your brand, you are missing out on a big thing and should try it out. Contrary to the belief of many, this approach is not for the millennials only. It's gaining traction with senior executives as well. The best thing about it is that it's easy to implement. Just grab your camera, get a reliable platform and make things happen.
Why Choose YouSat?
Are you looking for a reliable video streaming technology platform? At YouSat, we have segments for different videos, including vlogs, cooking videos, music videos, and documentary videos. You only need to send us the video or its link, and we will broadcast it for you to reach millions of viewers. We believe that financial constraints should never restrain anyone from sending their message to the world. That's why we don't charge any cost for our services. Join us today and take your content to a whole new level.